Solutions
Solutions For Small to Medium Business
SEO, or Search Engine Optimisation is probably a term most business owners hear and shudder.
SEO
SEO For Small to Medium Business
Chances are you've engaged with an SEO Agency before and at the end of it have all you have to show for is a few fancy reports and an empty bank account, sound familiar? We at JBE Digital understand this and will be clear and transparent from the get go, SEO is a long term strategy and does take time (in most cases).
So there will be no ranking promises, no fancy 'no rank no pay' packages, instead you'll have a team of experts dedicated to getting you results.
SEO
SEO For Small to Medium Business
First and foremost, we will gain a full understanding of your business. Where you make your money, where you want to make your money or perhaps a new product you want to push.
From here we will audit your current situation, which will include:
Trusted Experience
From leading service providers and digital platforms.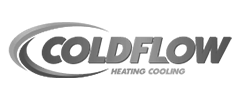 Let's talk.
Ready to get some real SEO results?
If you're running a Google Ads account, we will often ask for access to this as the data can help with our SEO audit.