Explode Your Ecommerce Revenue With A New Website
Don't get left behind in the digital age, Ecommerce sales are literally EXPLODING right now.
Having an Ecommerce store is vital if you are a product based business, without you simply won't survive in this day and age.
The good thing is, we can help you get online and selling your products quickly.
We can also advise you on the best Ecommerce platform to suit your needs and help you grow.

Floral State
Strong web and IT support, keeping sales flowing in.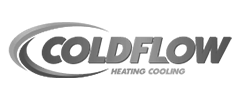 See what some of our clients have to say about us
Joel and the team at JBE Digital have been great in strategically approaching our marketing and applying the results to strengthen all of our digital marketing efforts. Very happy with our results so far 🙂
Joel is committed and always looking for ways to improve the results that we are getting in our digital campaigns. He took over the entire digital media spends for 2 countries and took less than 3 weeks to get things better and back on track. His plus: He cares and truly acts as an extension of the marketing team.
Joel has been a great help with improving our website SEO. We have found him easy to deal with and good value, and he has achieved the desired results. Highly recommended.
It has been an absolute pleasure to work with Joel. He is clearly an expert at what he does and yet is attentive, patient and happy to break everything down and guide us through the various ways he's improving our website and our ability to get found. Thanks to JBE Digital, our small business is now a top organic Google result for key phrases in a very crowded space. Thank you Joel, onwards and upwards!
Joel is absolutely fantastic! Our company has grown from strength to strength since we started working with him. Couldn't recommend highly enough!
I had Joel do my website, business cards, logo and business email. Being a tradie I found all this stuff hard work, Joel made the whole process so easy and understandable. I highly recommend using Joel and his team to be your web developer 👍
Joel's help with our business has been a real game changer for us. In under 2 months he helped grow our sales by over 300%. Joel is professional and really knows his stuff. We trust all the advice he gives us and know that he is always looking to help us grow our business even more.
We cant speak highly enough of Joel and the JBE team! They have our back with all our website and digital needs. There is nothing they cant do!
Joel has done a great job for us in helping greatly increase our leads and lower our cost per lead. He's also been easy to be deal with and has provided flexibility when needed too.
JBE Digital has been an absolute pleasure to work with! Joel is easy going as well as professional. As a brand designer I am a little OCD when it comes to the visual representation of my business as well as my client's. Joel has allowed me to design the exact look and feel of websites whilst he takes care of the technical side. Working with Joel is a collaborative effort and his advice and guidance throughout the development process has made each and every project a great success. I could not recommend JBE Digital enough!
Since we started working with JBE Digital on Adwords we could see a considerable increase in enquiries, which in turn gave us more sales in just a couple of weeks. Thanks JBE Digital and keep up the good work!
I've been using JBE for over a year now and have been extremely happy with the improvements they have made on our campaigns improving the cost per acquisition and improving the overall ROI of our FB campaigns. I don't think you can ask for anything more than find someone who can improve your ROI on how easy it is for anyone to spend money on FB, however the art lies in getting better CPA's and ROI. and JBE help you with exactly that! 🙂
Let's talk.
Ready to make some sales?